Tudor Trail - Print & Play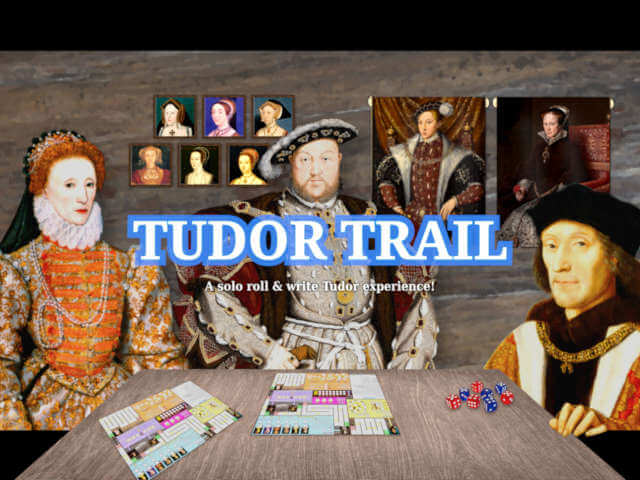 Tudor Trail started out as a free print & play game. I posted it on the Board Game Geek forums to get feedback before I sent it to my niece for her birthday.
I've now created a 'retail' version which you can buy from 🛒 my shop or Etsy. It would be great if you'd consider purchasing a copy to support Kazatan Games.
I want to support the community that helped me and to give access to as many people as possible - so you can still print the files yourself and play at home for free using the link below.
If you've bought a copy and just need a couple more sheets then feel free to use this link too. Thankyou! 😊
📄 Download the print & play PDFs
Copyright Notice
Permission is hereby granted that anyone may print copies of the files supplied above free of charge for non-commercial personal and academic use. Please do not host the files elsewhere and please link to this page rather than directly to the files when sharing them.
The game (including all the supporting files, rules and images) is copyright Kazatan Games Ltd. The images of the Tudor monarchs and Henry VIII's wives are public domain images from Wikimedia Commons. Some icons and shapes are CC BY 3.0 from https://game-icons.net (a useful icon/clipart resource).